The Mower Known for Making Neighbors Jealous.
For homeowners who don't just want to mow their lawn but prefer to manicure it. After all, this is a residential mower often mistaken for a commercial unit. It has the power, durability, and high performance that lawn aficionados demand -- causing them to ask whether or not their lawn is worthy of such a machine.​
FEATURES
Seat Isolation: Removes vibrations to decrease fatigue by absorbing the rough terrain so your body doesn't have to.
Commercial Deck: The 5 1/2 inch deep fabricated 10-Gauge steel deck provides exceptional airflow and cutting performance with industrial-strength peace of mind, backed by the machine's 4-year limited warranty.
Automotive-Style Tubular Frame: Increases durability by withstanding force from any direction. This high-strength, premium frame is positioned with a lower center of gravity to improve stability while mowing on hillsides.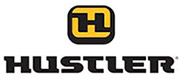 Affordable Zero-Turn Mower Financing Programs - Hustler, Gravely, Ariens, Country Clipper and Simplicity
- Designed for In-State and Out-of-State residence.
- Customer must be present in Bloomington, IL to complete financing and take delivery of product.
Application for Credit Local/In-State Residence
Please complete and submit the application online. Please click here.
After application is approved, must be able to provide a signiture in person at our location.


CALL QTE today for financing information & questions.
309-662-5344