Proof that superior cut and superior comfort can coexist..
Performance and comfort don't need to be mutually exclusive. The Pro-Turn Z has wrapped them both in a new, bolder look that's packed full of commercial-grade features. But the biggest surprise is it still maintains its attractive baseline price. All-day comfort, an unparalleled cut and Gravely's signature durability make the Pro-Turn Z a no-nonsense workhorse worthy of bearing the Gravely name.
FEATURES
Suspension Forks : Absorb those big impacts so your body doesn't, further improving the ride and decreasing fatigue.
Seat Isolation: Enjoy an improved ride thanks to its seat isolation system. It removes the vibrations that can cause fatigue so you can mow in comfort further and longer.
Gravely Engine: 26.5 HP Gravely Engine and two-stage canister filtration for longer engine life. It's backed by a 4-year, 750 hour warranty.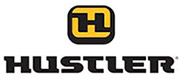 Affordable Zero-Turn Mower Financing Programs - Hustler, Gravely, Ariens and Country Clipper
- Designed for In-State and Out-of-State residence.
- Customer must be present in Bloomington, IL to complete financing and take delivery of product.

Application for Credit Local / In-State Residence

PDF Application
Please print and complete the form and submit to QTE by one of the following.
After application is approved, must be able to provide a signiture in person at our location.

MAIL or IN PERSON
Attn: Doug Wallem
Quality Truck and Equipment
1201 East Bell Street
Bloomington, Illinois 61701
FAX
Attn: Doug Wallem
309-662-5409
CALL QTE today for financing information & questions.
309-662-5344