When the going gets tough, Country Clipper's Boss XL Commercial Series was engineered to help the tough keep going. Featuring oversized rear tires & Country Clipper's ContourDTS  pivoting front axle, the Boss XL provides superior hillside traction. A tilted control panel, premium suspension seat - mounted on vibration isolators - and ergonomic joystick or twin-lever steering controls facilitate optimum operator comfort. With thousands of hours of combined engineering & testing, Country Clipper's Boss XL is built for those who take pride in unmatched durability, performance, and efficiency.
FEATURES
Stand Up Deck: All Country Clipper Mowers feature our revolutionary, patented Stand-Up Deck for quick, easy under deck access.
Joystick Steering System: Exclusive Point and Go Joystick allows for ease of operation.
Twin Lever Steering System: Country Clipper also offers twin lever steering, if you desire a more traditional feel.
ContourDTS: Through the integration of a Center Pivoting Front Axle & Dual-Independent Deck Suspension technology, Country Clipper's Contour Deck Tracking System delivers maximum comfort, superior traction and unprecedented quality of cut.
Commercial Grade Forks and Castor Wheels: Fabricated Steel forks with 13 inch tires.
Heavy Duty Welded Steel Deck: Heavy Duty Welded Steel Deck ensures superior strength and durability.
Low Center of Gravity: Gas tank is designed to fit under the seat allowing a low center of gravity for optimum handling.
Premium V-Twin Engines: Kawasaki and Kohler V-Twin engines give you the power and durability to tackle the most demanding conditions.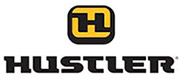 Affordable Zero-Turn Mower Financing Programs - Hustler, Gravely, Ariens and Country Clipper
- Designed for In-State and Out-of-State residence.
- Customer must be present in Bloomington, IL to complete financing and take delivery of product.

Application for Credit Local / In-State Residence

PDF Application
Please print and complete the form and submit to QTE by one of the following.
After application is approved, must be able to provide a signiture in person at our location.

MAIL or IN PERSON
Attn: Doug Wallem
Quality Truck and Equipment
1201 East Bell Street
Bloomington, Illinois 61701
FAX
Attn: Doug Wallem
309-662-5409
CALL QTE today for financing information & questions.
309-662-5344