OVERGROWN GRASS, YOU'VE MET YOUR MATCH.
Overgrown properties, stalky grasses and wet conditions are no match for the MACH ONE. The tunnel deck directs clippings away from the blades, keeping them from getting bogged down.
FEATURES
High-Volume Output (HVO) Deck: The HVO deck provides increased depth from trim side to discharge side processing greater material volume.
CBT System: Our exclusive Constant Belt Tension (CBT) system ensures that belt tension is constant, keeping the blade tip speed and cutting results consistent.
Tunnel Deck: Puts blades four inches back from the leading edge to lift grass before being cut.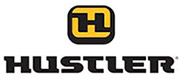 Affordable Zero-Turn Mower Financing Programs - Hustler, Gravely, Ariens and Country Clipper
- Designed for In-State and Out-of-State residence.
- Customer must be present in Bloomington, IL to complete financing and take delivery of product.

Application for Credit Local / In-State Residence

PDF Application
Please print and complete the form and submit to QTE by one of the following.
After application is approved, must be able to provide a signiture in person at our location.

MAIL or IN PERSON
Attn: Doug Wallem
Quality Truck and Equipment
1201 East Bell Street
Bloomington, Illinois 61701
FAX
Attn: Doug Wallem
309-662-5409
CALL QTE today for financing information & questions.
309-662-5344